It's official – the U.S. government has the Bitmex exchange in its headlights. With one Bitmex leader in custody and others on the lam, the exchange is practically toast. New York Times broke the story on October 1 showing how charges related to money laundering and reckless financial activity have left Bitmex backers in a lot of hot water.
So where do traders go?
Traders are wondering what alternatives they have if they deem Bitmex to be unsafe waters.
Here are some alternatives that can be useful for trading cryptocurrency assets in a safe place. Each of these has its own functionality and value propositions for fine-tuning your crypto approach.
Currency.com
As one of the more familiar crypto exchanges to global investors, Currency.com boasts over 1500 assets, including tokens and coins, and an environment that is fully regulated by the GFSC, making this an attractive alternative to the chaos that Bitmex investors have found themselves in.
Currency.com also promises no hidden fees, and users have the ability to leverage 1 to 500x, which, depending on your strategic outlook, can be useful for traders. Additionally, Currency.com offers traders multiple on and off-ramps in various forms of fiat and crypto.
Bybit
Bybit is known to be a leader when it comes to crypto derivatives trading. Based in Singapore, Bybit traders enjoy its ease of use and functionality, its trading competitions, and the Bybit app which provides them the ability to make quick market actions easy.
Just like Bitmex used to, Bybit doesn't require KYC, which makes it a suitable replacement for those who are looking to trade anonymously. This possibly explains, in part, why the growing exchange has managed to increase its volumes and user base over the last year.
AAX
The AAX exchange is loosely affiliated with the London Stock Exchange, and uses some of the technology that supports the U.K.'s national marketplace. They're also partnered
AAX offers over 50 cryptocurrency pairs, credit card on-ramps and spot market functionality. With low trade fees and tokenized asset choices, this venue can be a place for investors to park their assets and hone their deal-making prowess.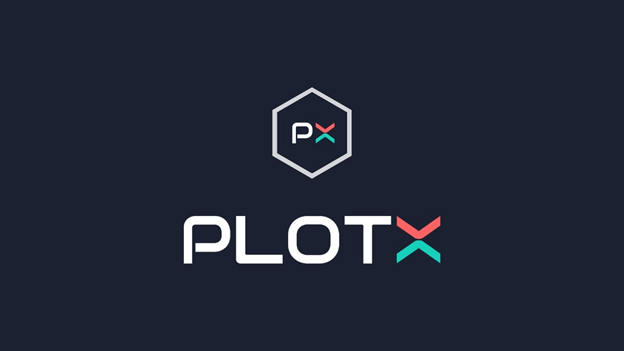 PlotX
Want to base your blockchain investments more on your predictive knowledge than your capital?
PlotX is helping investors who follow crypto markets closely to accomplish this kind of predictive gain, with a platform that allows you to pick future prices for digital tokens and coins, and profit from that selection. This has been turning heads, including getting a lot of attention from Vitalik Buterin, as a new way to participate in the crypto revolution. (ADD?)
PlotX is a non-custodial system that uses an automated market maker (AMM) model as opposed to traditional order book systems. With great user access, liquidity, and immediate payouts, this platform has a lot to offer traders.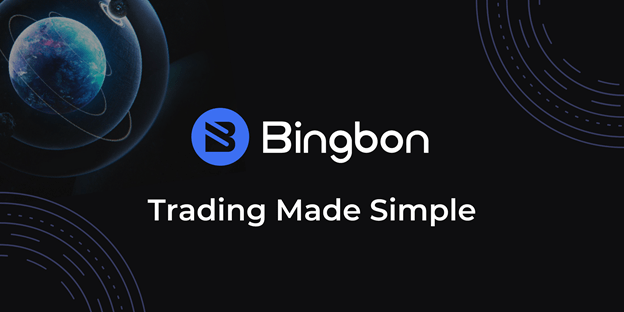 Bingbon
This unique exchange with "Perpetual Ethereum Contract Trading" has a lot of tools for beginners. First-time users can take advantage of research resources on the company's website, or access tutorials to engage in various kinds of crypto trading. While this exchange functionality may not be as advanced or diverse as some of the larger exchanges, the multiplatform nature of Bingbon is appealing to traders on the go.
This exchange also has some other interesting choices. For one thing, there are different types of strategy sharing opportunities where newbies can copy other traders, and seasoned investors can share their own trades with others. There's also a demo trading platform where you can test your knowledge and skill without using real assets – sort of like when kindergartners used to pick stocks.
The downside – it sounds like a place where you get cinnamon buns in an airport.

Crypto.com
After recently surpassing 5 million users, we can definitely say this is now mainstream crypto exchange where investors can get involved with a diverse set of digital assets.
"80+ coins at true cost," reads the Crypto.com website, "No fees, no markups."
Crypto.com is also, by many accounts, a great place to swap or farm decentralized finance coins, in practices that are becoming more common, where holders can stake their tokens to various platforms in exchange for attractive rates of interest.
Another feather in Crypto.com's cap is its cybersecurity, where biometric and multifactor authentication are used. A face ID system ensures that no one can impersonate you within the Crypto.com ecosystem.
Check out any of these exchanges as an alternative to staying in the chaotic environment that is Bitmex.